Our client, the New-York based law offices of Yuriy Moshes, has a stellar market reputation. Yet, when they first reached out to us, they weren't pulling in leads from their website. While the practice of law is a service business, it can no longer depend on word-of-mouth referrals from past clients. In order to stand apart from the competition, having a strategic web presence is crucial.
The firm set a clear goal – to make the phone ring ASAP. To provide a transparent deliverable for this goal, we ordered a separate phone line to track calls from the websites. This enabled the law offices of Yuriy Moshes to see how our services directly benefitted them. Before diving into the meat of this content marketing case study, let's look at what the client's starting point and goals were, and what we were able to deliver.
On the Market
The Main Influx of Customers
Site Availability
Number of Organic Leads from Google Searches Per Day
Goal of Request
10+
Increase in Clients Per Day
9 Months
Break-Even Point
How Did The Law Firm Marketing Achieve These Results?
When we first started working with the law offices of Yuriy Moshes, their website received just a couple of hundred visits from Google per month. Their web presence was nearly non-existent. We received the firm's blessing to do everything we could to the website in order to get clients from Google and other search engines. So, we started restructuring their website from the ground up.
Firstly, we conducted an in-depth analysis that included 3 different categories of research:
(this gave us excellent law firm marketing examples)
We'll take a closer look at each category in just a moment, but here are the key takeaways for our analysis. We:
Identified several hypotheses
Determined which ones actually work
Began to adjust the marketing strategy in accordance with the chosen direction
This method helped this New York law firm to increase their organic traffic 50-fold in the first 24 months. If you want to know how we can help improve your marketing efforts, schedule a free strategy call with us. Now, let's go into further detail about each area that we researched in order to build ideal content marketing strategies for the law firm.
1. Market Research
In general, the market for attorney services is one of the most highly competitive in the US. What's more, New York is one of the top 3 most competitive states for attorney services (the other two are California and Florida). And to make matters even worse, our client's domain rating was low, which increased the difficulty of marketing their business online.
Another factor that made our goal even more lofty – after our initial research phase, we discovered that all of the firm's competitors are large and reputable, with many years of online and offline presence. On the first page of Google, we found nationwide aggregator sites – such as Superlawyers, FindLaw, Yelp, Avvo, Justia, and so on.

It was a 50/50 split between these 2 categories (big-name firms and aggregator sites). There were no links to our client's websites in the top 50 results for any short tail or long tail keywords related to their core services. There was yet another issue that we found: most of the top firms focused on one main area of practice (i.e., personal injury lawyers or discrimination lawyers). However, our client practiced 3 areas of law. So, we had to compete with 3 sets of large law firms, each with their own established target audience.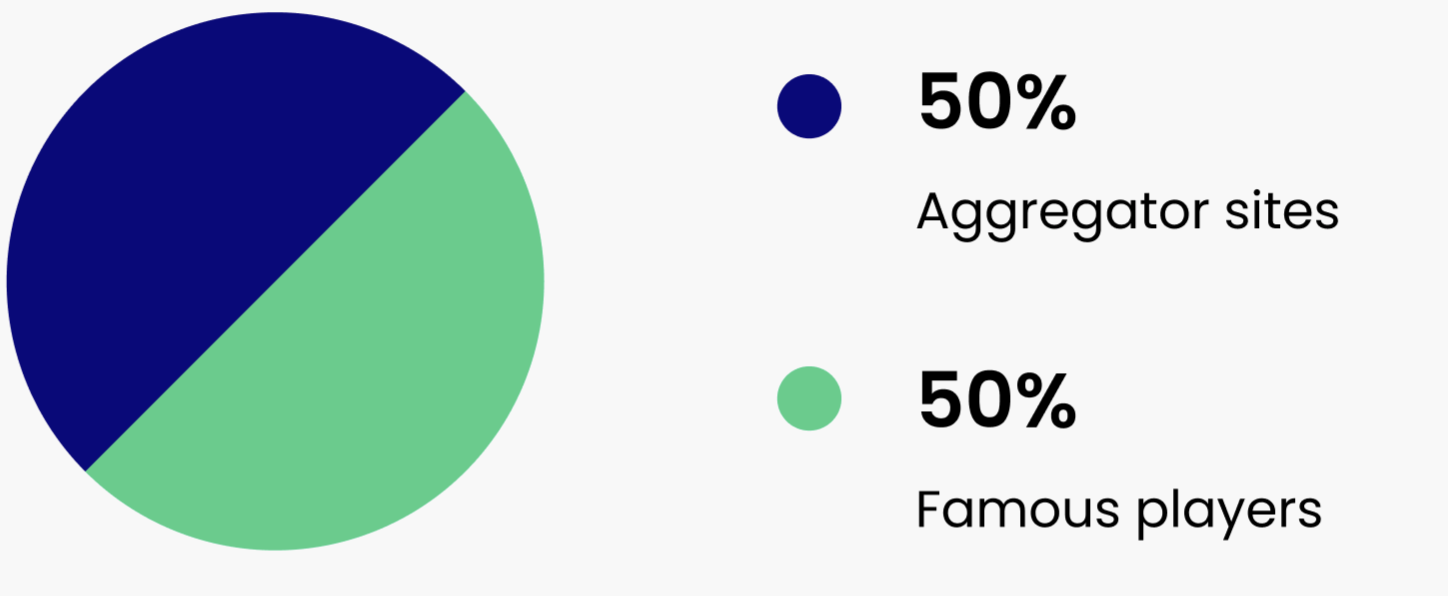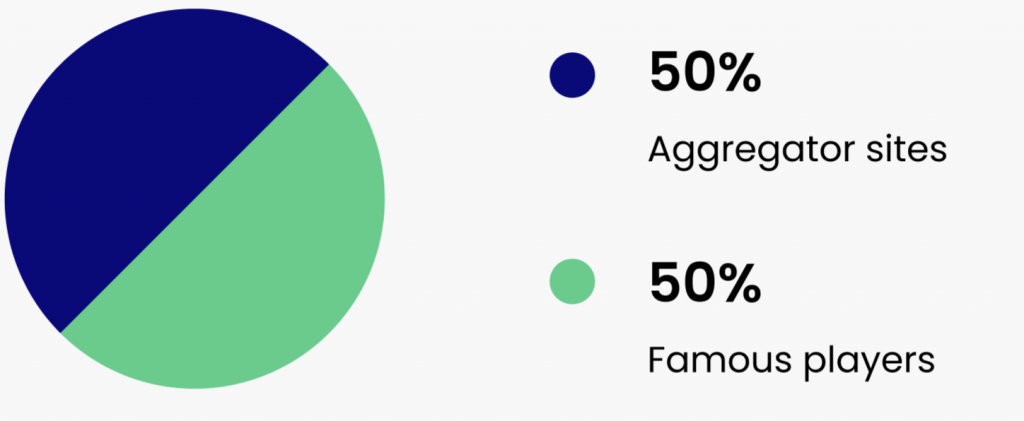 Niche complexity:
Site aggregators with high authority and ranking
Large and reputable law firms with years of online presence
Competitors were focused on one law practice
2. Analysis of Competitors
As we mentioned previously, the majority of our competitors specialized in a single law practice. This gave us an additional problem; instead of having to research 1 type of competitor, we had to do it three times. We did separate research for:
Employment law
Personal injury law
Real estate law
We rolled up our sleeves and began the analysis to find law firm marketing examples. According to the results, we found that the firm's top competitors are large, famous players with vast experience and coverage in the market. They had tons of quality content, many backlinks, high brand recognition, and, as a result, a large online presence. So, we needed to find out how to outsmart the competition – because, on top of everything else, we had a smaller digital marketing budget.
One more thing: at that moment, our competitors had been implementing SEO strategies for many years, which gave them domain authority and trust from Google.
3. Website Audit
When we first began working with the client, they had a website but never really did any SEO work with it. We evaluated the client's website in 3 main areas:
The quality of their existing content
Their backlinks profile
Technical issues
Also, we took a look at conversion rate optimization. This means how likely the average visitor is to contact the law firm after checking their website.
Bad content, as mentioned above
Practically no backlinks to the website
Poor technical condition of the site, so the user experience was not ideal
Insufficiency of client contact forms (there was an inconspicuous phone number and a form to fill out at the bottom of the site)
As a matter of fact, we've done many more website audits since then and have found out that the vast majority of our clients have similar issues. Do you want to get your website audited?
Strategy – It's All About the Money (Returns on Investment)
We didn't give up even after the analysis uncovered these difficulties. Instead, we tapped into our competitive side and took it as a challenge. We came up with a content marketing plan to improve each part of the website, in order to get the return on investment as soon as possible. Usually, SEO takes 6-12 months in order to start bringing in results.
We aimed for the lower end of the time frame (and achieved it). Below, you can learn about the strategy that helped out client get their first results from SEO within 6 months – and then a whopping 50-fold increase in traffic within 24 months.
As a bonus, we'll share a pro tip that helped us make the phone ring almost instantly.


Content Marketing
We decided to work on 2 areas:
01
For commercial keywords (aka service names) – We broke them down into more specific services. For instance, instead of having one page for employment discrimination cases, we created many separate pages for different types of discrimination. There was a page for age, a page for race, one for sex, one for national origin, and so on. This gave us an opportunity to work with less competitive keywords, as well as to create pieces of content that targeted very specific issues. This better met the expectations and needs of website visitors, thus making them more likely to contact the law firm.
02
For informational keywords – We began to write blog posts in order to introduce informational target keywords. For example, we created a post with details on "how to deal with a real estate breach of contract." This piece alone gets over 1,000 page views per month. Inside the article, we integrate calls-to-action to encourage the client's visitors to request a free consultation.
Pro tip
Blogging is not something unique to our marketing campaign. Perhaps you may have heard that "content is king" a decade ago. Many lawyers, including our client, have tried creating content for blogs – and without any results. So, we wanted to use all of their existing content to gain results quicker. You may think that these two things are complete opposites. You wouldn't be wrong. But, below you can find out how we've used both kinds of content to get our ranking higher. But first, let's take a deep dive into law firm content marketing.
The problem in this industry is that if you Google any law-related question, you'll find 2 types of articles in the first 10 search results:
In our content strategy case study, we created a third way – we combined the two approaches and began to write deep, expert content in simple language. Also, instead of creating a new page, we reused previously published blog posts that hadn't brought in traffic.
We used the same web addresses – aka, time-proven pieces that Google loves. We completely rewrote each piece of content – aka, fresh content that Google also loves. We used keyword research to get more opportunities for the article to get high ranking and, more importantly, we wrote the articles in plain English. Because of this, we began to make it to the first page of Google.
Here are some other hacks that we used to create successful content:
We incorporated pictures, videos, or graphics in each blog post and service page
We broke up text into paragraphs, thus improving the readability of long texts
We asked lawyers to give their comments about our most popular articles . So, we received highquality video content to publish on the law firm's Youtube channel and social media accounts.
Then, we took an audio track from the video and made a podcast. We repurposed the same piece 3 times!
It was this approach that began to bring in good results.


Backlinks
A quick word about link building – we looked at what approaches our competitors were using and we tried to either replicate or improve upon them. We used many different tactics for link building, such as guest posts, journalist outreach HARO), local catalog submissions, scholarship applications, and much more. You can learn more about the strategies and tactics we use on the page dedicated to our backlink and internal link building service.
Technical SEO
We corrected the technical aspect of the client's website. Our team fixed the issues within the first 3 months of work; we won't cover it in detail due to the highly technical nature of the fixes. Our developers have a deep understanding of technical SEO, so they were able to correct the side code and put it in order. You can learn more about this service here.
Conversion Rate Optimization
This is what we improved in order to convert site visitors into clients. We put one phone number in a more prominent location on the page and we added several communication options. Some of the new implementations included:
A sticky header with a visible phone number
We broke up text into a pop-up window giving visitors an offer to get a free consultationthe readability of long texts
A quote contact form was added to each page
An online chat function
A callback form was implemented; users can leave their name, email, and phone number, and request for an attorney to call them back
Pro tip
Since the client had PPC advertising configured through Google, and since they were willing to wait for 6-9 months, we proposed setting a marketing budget and initially dividing it 50/50 between SEO and PPC. During the first stage of our work, the client had contact applications brought in from advertisements. Once we began to see SEO-driven results, we started to shift the budget in this direction. We reduced the budget for paid Google adds and reduced PPC – and we started to get exclusively organic leads. Now the budget allocation is 90/10 between SEO and PPC. And, our Google ads are not set up for remarketing, not searching for traffic.
Step-by-Step Plan Implementation
Finding "low-hanging fruits"to get SEO boost
Site analysis
Niche research
Competitive analysis
Brainstorming and strategy approval for 12 months
Developing traffic growth strategy

- Content Plan
- Link Building
- Technical SEO

Development of reporting system and proper analytics setup
Implementing customer growth tactics
Blogging
Webmasters outreach
Search and/or social ads
Strategy correction based on the first dataset
Sales Grow - your investments are starting to pay off
Conversion rate optimization of landing pages
Email newsletters
Sales funnel optimization
Marketing strategy review and development for the next 12 months
At the end of the 3rd month, we were able to determine which strategy worked the best. We began rewriting service pages, breaking them down into narrow subpages. This process took several months, and it was completed during the 9th month of work.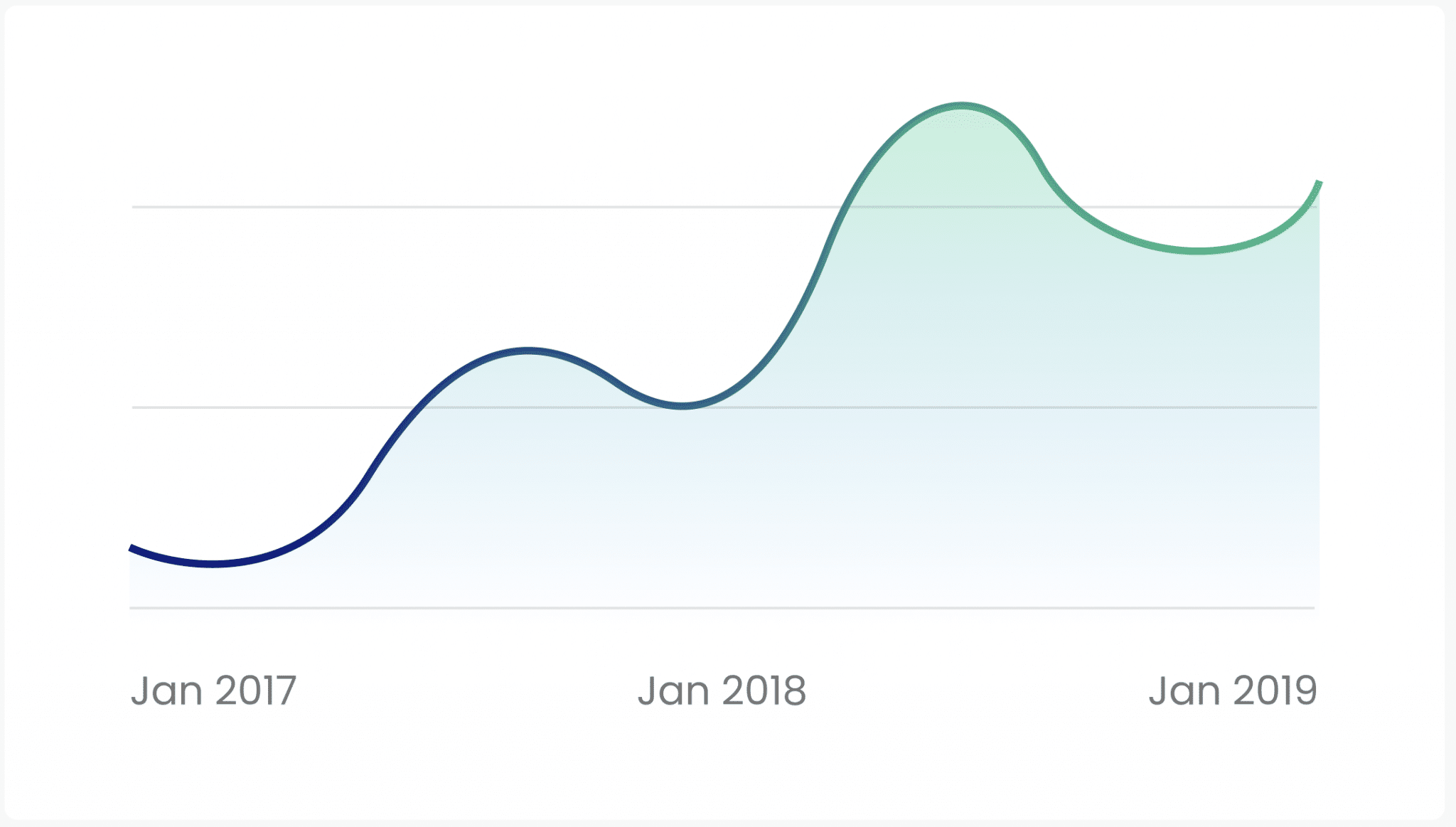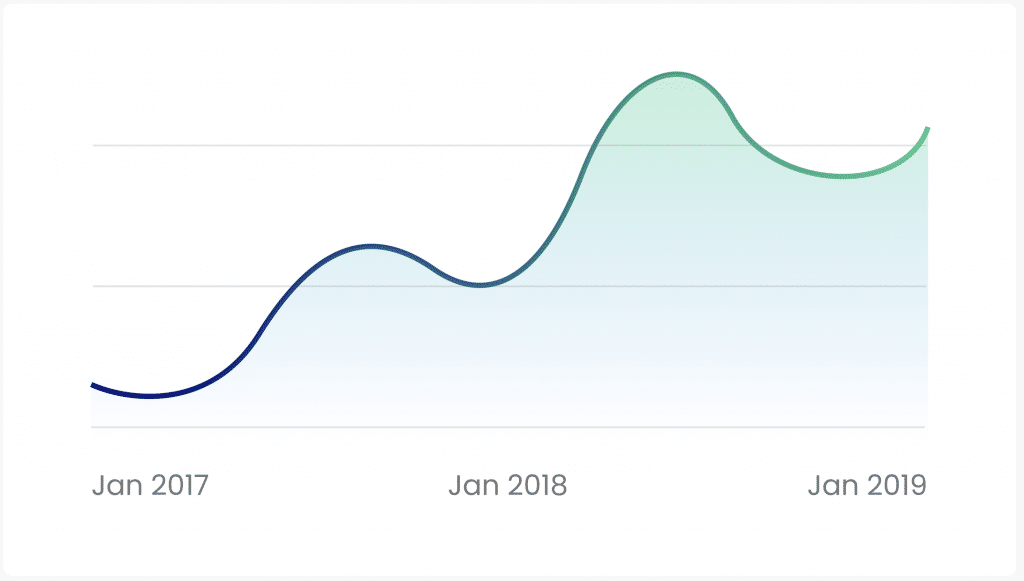 Are You Ready to Boost Your Organic Traffic?
Because the law niche is complex and highly competitive, we had to think smart to fight against the current – which we have successfully done.
Lasting Trend worked with the law offices of Yuriy Moshes to increase their organic traffic 50-fold in 24 months.
The client is pleased with our work – this is confirmed by our many years of cooperation with him. Now we are introducing more sophisticated technologies. We are more than happy to help other law firms to achieve the same (or even better results).